'Beer Lover's Paradise' Is On The Doorstep At Olympia
---
Wimbledon Brewery is one of more than 400 breweries with ale at the GBBF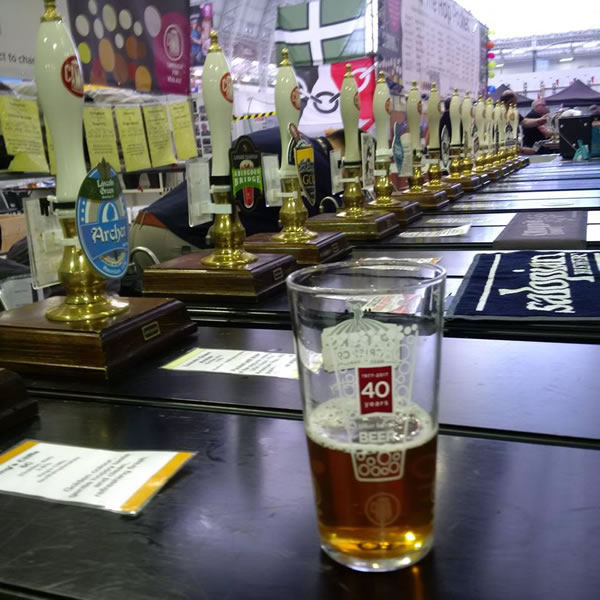 One of the bars at last year's GBBF
The annual 'beer lover's paradise', bringing together a thousand different beers from across the UK and abroad for the Great British Beer Festival, is to take place at Olympia this month.
The festival will have 30 different bars, including its first alcohol-free beer range, alongside vegan-friendly and gluten-free brews. The full beer list has over a thousand beers from more than 400 different breweries, including Wimbledon Brewer.
Keen beer lovers will have plenty of interesting beers to seek out, including:
Coniston's No 9 Barley Wine, brewed just once a year to allow for a long maturation period to give a smooth and warming character
A collaborative brew from Brew York and Abbeydale, which is a festival-exclusive cask release IPA boasting flavours of white grape, peach and vanilla
Norfolk Brewhouse's Moon Gazer Pacific Pale Ale, a gluten-free beer that was made especially for a staff member diagnosed with coeliac disease last year. It has proved to be an instant hit in the region ever since
Oldershaw Brewery's John's Brew, which immortalises delivery driver John Senior after his retirement from the brewery. There are just 35 barrels available for public consumption in Grantham pubs and visitors to this year's festival
A wide range of exciting American beers only available in the UK at the Great British Beer Festival, ranging from a cinnamon porter to a green jasmine tea IPA
In addition there will be 16 brewery bars hosted by breweries from around the UK including Chiswick-based Fuller's Brewery.
And visitors can win the chance to spend a day brewing at Fuller's. CAMRA's Games & Collectables team will be auctioning off a 'Brewer for a Day' event on Friday August 10, in partnership with the 173-year-old brewery.
The winner and a friend will be put up for the evening before spending a day brewing with head brewer, Georgina Young. They will brew a beer chosen by Fuller's, and the brewing date will be agreed on by the winner and the brewery.

Catherine Tonry, Great British Beer Festival organiser said: "We're very excited to offer more beers than ever before at this year's festival! The Great British Beer Festival is the only place in the UK where you can sample from over a thousand different beers under one roof, discovering the best that Britain has to offer alongside exciting flavours from abroad."
The festival will take place from 7-11 August and tickets can be bought in advance.
August 3, 2018