More than 1,000 food parcels already delivered by volunteers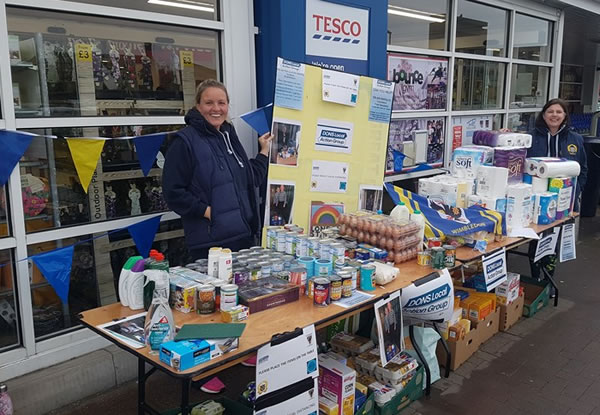 The @donslocalaction group has launched an appeal to support local children in temporary accommodation and enable home learning during the coronavirus pandemic.
If you have a laptop in good working condition which you would like to donate, please get in touch.
They are asking for laptops which are three years old or less, with built-in wifi, power cable and no access restrictions. Call 0203 301 4511 if you can help.
The @Donslocalaction group was specifically set up to provide practical and emotional support to Merton residents during the coronavirus pandemic. But since its launch at the end of March it has spread to assist people in neighbouring Wandsworth and Kingston.
It has also launched a £20,000 appeal to help fund its expansion, which by today (April 17) was close to its target. You can donate here: https://www.justgiving.com/crowdfunding/donslocalactiongroup

Locally it is working closely with the AFC Wimbledon Foundation, Merton Mutual Aid, Old Rutlishians, MVSC and The Old Wimbledonians to identify where to target resources.
Earlier this week it said that in its first 21 days hundreds of volunteers, had dispatched more than 1,000 food packages as well as dozens of drops to NHS staff, care homes and ambulance stations.
Volunteer chefs have also made meals ready to be heated up by night-shift staff working at St Helier, Wilson and St George's Hospitals.
If you can spare time, donate food or money for foodbanks, you can also email dla@afcwimbledonfoundation.org.uk. Permanent food collection points are at venues including:
Morrisons, Wimbledon; Sainsburys, Wimbledon; Waitrose, Raynes Park; Sava Centre, Colliers Wood; Sainsburys, Morden.
Rosslyn Park rugby club will hold its first pop-up one day stall to support local foodbanks from 10am-5pm on Saturday (April 18). A new permanent stall starts Balham Sainsburys from 11am-5pm, and it also has stalls in Morrisons in Mitcham as well as Aldi and Tesco in New Malden.
April 17, 2020