A fun day out for all at Deen City Farm
If you've not visited Deen City Farm and Riding School for a while, you'll find there's a few new surprises that help make it a memorable day out for all the family.
The Farm's cafe has recently been re-opened following a facelift to brighten it up. It's also been given a new name, The Barn Owl Cafe - named after Edna the owl, who you might see when you visit.
The cafe also has a new menu, with freshly made sandwiches, coffee and home-made cakes, making it a great place for a break from the outdoors.
Operations manager Jon Stone (who is pictured right in the new-look cafe) said the Farm also had lots of other attractions for families looking for a free day out.
As well as animals including sheep, goats, cows, horses, poultry, ferrets, pigs and alpacas, there are gardens and a shop featuring locally-grown produce. The Farm also has a Riding School, including a cross-country riding course, as well as its own nearby allotment.
Jon said: "It's important to connect people with where their food comes from as part of our educational work."
To help youngsters make that connection, the Farm also hires out 12 incubators to local schools. Each incubator comes with 16 eggs and once they hatch at the school, the chicks go to the Farm.
Deen City Farm has been around since 1978 and on its current site in Windsor Avenue, South Wimbledon, close to the River Wandle, since 1994. It's now one of the largest city farms in London and can attract 1,000 visitors on a single day.
The Farm is a charity, and is dependent on money it raises, donations and funding, including a significant grant from Merton Borough Council. When the council announced plans to reduce its funding, it received such a strong protest that it reversed plans to make the cuts in 2012-13.
Other strands of funding include £100,000 from the National Lottery's Local Food project for a two-year scheme to develop its garden and allotment. The popular Riding School, where there is a waiting list for lessons and for people wanting to volunteer, also helps raise revenue. Other ways of raising funds include a sponsored animal scheme and corporate events.
Although the Farm has enough paid staff to ensure it can run without volunteer help, it is the army of volunteers who make it a special place to visit.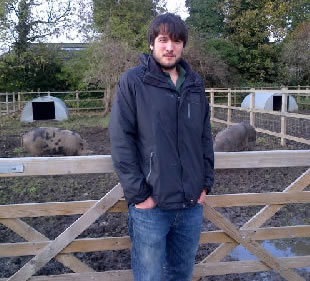 Volunteer co-ordinator Ben Muton-Phillips (pictured left) said there were 90-100 volunteers working on the farm each week. All the volunteers, aged from 12-73, do a variety of work as they are rotated around on three-month placements.
He said: "We have people with all abilities and they're doing a range of work from helping with the livestock and in the stables to working in the garden, cafe or the shop. They enjoy it and they support our work.
"We also have corporate groups who've come down and done things like painting, building field shelters. They'll pay for the materials and it'll be a team-building day for them".
The farm has its Christmas Open Day planned for Sunday December 2, so why not get down there and check it out? It's free to get in, and is open from 10am-4pm every day, apart from Mondays (unless it is a Bank Holiday). Some more pictures from the Farm are below: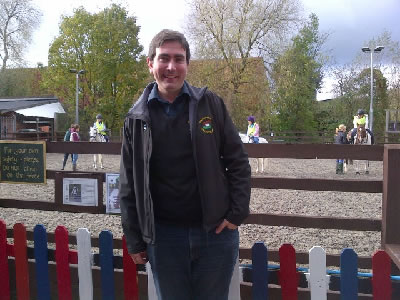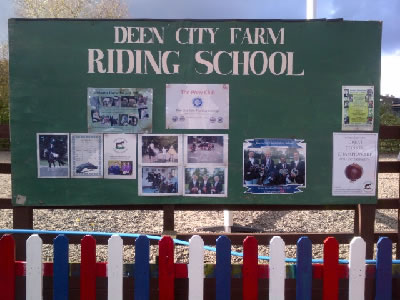 November 2, 2012