Crowds turn out for the Prudential RideLondon cycle festival
The crowds turned out across SW19 as the Prudential RideLondon cycle festival hit town.
More than 20,000 amateur cyclists, many raising charity funds, zoomed through the town centre, up Wimbledon Hill Road, and into Wimbledon village on Sunday (August 11).
They were soon followed by the world's top cyclists, who were competing in the Prudential RideLondon-Surrey Classic event.
As they came though Wimbledon, British cyclist Adam Blyth was ahead in a leading group of five cyclists. And just a few minutes later, he won a sprint up The Mall to claim victory.
Eventual winner, Adam Blyth, is in the lead up Wimbledon Hill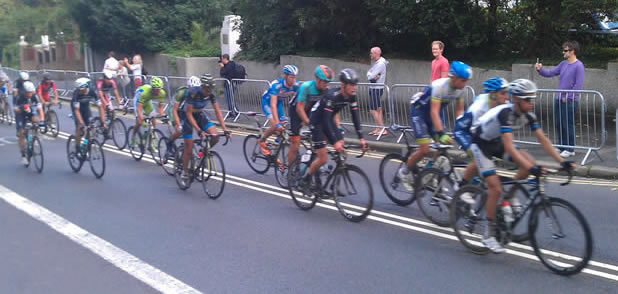 The chasing pack power up Wimbledon Hill Road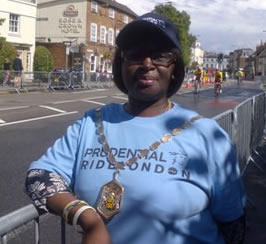 Mayor of Merton Councillor Agatha Akyigyina (above right) enjoys the day in Wimbledon Village, along with hundreds of others in and around SW19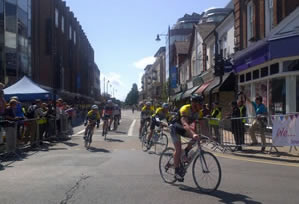 August 12, 2014