Hotline set up to inform them of pavement parking and use of disabled bays
Merton Council is asking residents to snoop on illegally parked cars by setting up a parking ticket hotline to report motorists.
A dedicated telephone line has been set to report pavement parking, vehicles parked on yellow lines during restricted times or in a disabled bay without a Blue Badge, and vehicles blocking dropped kerb access.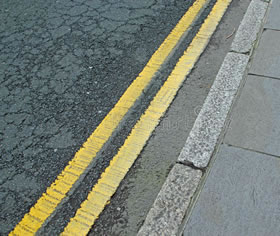 The line will be available Monday to Saturday from 7am to 10pm, and Sundays 11.45am to 4pm. During the evenings and at weekends calls will go directly to the Civil Enforcement Officer mobile patrol, which will increase the likelihood of officers getting to the locations while the illegally parked vehicle is still there.
Merton Council's Cabinet Member for regeneration, environment and housing, Councillor Martin Whelton said: "Residents have told us that they want us to take quick action when they report illegally parked vehicles. Therefore, from August residents can use the new dedicated telephone line to report an illegally parked vehicle outside of office hours.
"I am certain that everyone agrees that illegal parking is dangerous for pedestrians and can be a real nuisance for other road users. Taking quick action reinforces our firm but fair approach to traffic enforcement."
The number is 020 8545 4661, option 3.

August 6, 2018