Major blow for Centre Court Shopping Centre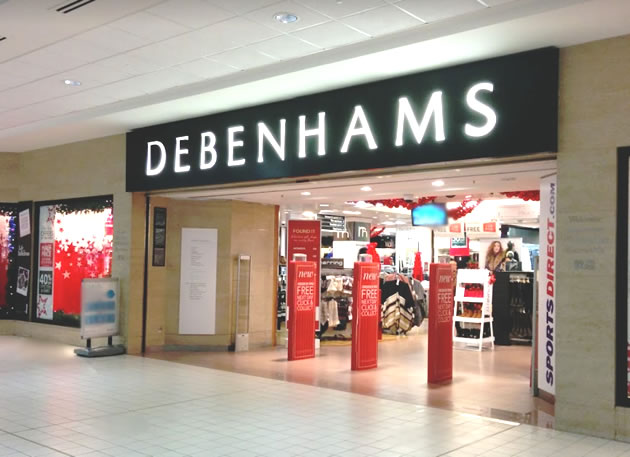 Debenhams in Wimbledon
Troubled retailer Debenhams has announced that their store in the Centre Court Shopping Centre in Wimbledon is to close. It is anticipated that this will be a major blow to the shopping centre where Debenhams are the anchor tenant.
It has been named as one of 22 stores which are being shut as part of a rescue plan by new owners. The department store chain was taken over recently with the equity of existing shareholders written down to zero. It is now owned by a consortium of banks who converted their debt into new equity and US investment firms who are believed to have bought the debt at distressed levels.
The closures are to begin from next year and initially 1,200 jobs are at risk. Further closures have not been ruled out.
Terry Duddy, Debenhams executive chairman said, "Debenhams has a clear strategy and a bright future, but in order for the business to prosper, we need to restructure the group's store portfolio and its balance sheet, which are not appropriate for today's much changed retail environment.
"Our priority is to save as many stores and as many jobs as we can, while making the business fit for the future.
Love Wimbledon Business Improvement District CEO Helen Clark Bell said, "We are very disappointed to read the news that Debenhams in Wimbledon will be closing next year. Decisions by major brands are obviously made at a very senior level with a variety of different factors taken into account, some of which are nothing to do with Wimbledon town centre. It will be a loss to the town when they close but we look forward to working with Centre Court Shopping Centre to attract a new tenant. Throughout all the recent retail changes Wimbledon remains a strong and vibrant town centre but we all need to take this as a reminder of the importance of using your local shops."

April 26, 2019