CCTV image issued after 'high value' break in on Arthur Road
Police investigating what they are describing as a 'high value' burglary in Wimbledon have issued a CCTV image of a woman they wish to speak to.
They received the report of the break in on Arthur Road at around 9pm on 27 December 2019 but are working on the assumption that the burglary was committed at around 1.30pm earlier that day.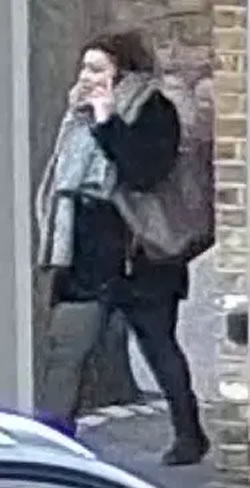 PC Dean Shaw, the officer in the case, said: "It is believed that two male suspects carried out this burglary but we would like to speak to the woman pictured as she was seen near the address on the day of the incident and may be able to assist us.
"I would ask anyone that recognises her to contact police on 101, quoting Cad 6287/27Dec19, or stay anonymous by contacting the charity Crimestoppers on 0800 555 111."
Celebrity chef Marcus Wareing was recently a victim of a burglary at his home in Wimbledon last October in which thieves who had flown over from Chile stole items worth £33,000. He had a gold Rolex and two Omega watches worth more than £12,000 stolen. His wife Jane lost jewellery, a £1,500 Cartier watch and a £520 pair of Christian Louboutin shoes.
Four Chilean men, Danko Carvajal-Donaire, aged 20, Claudio Donoso, 20, Nicolas Portilla Astorga, 27, and Jorge Rojas, 22, were detained by police on their way to commit another break-in a few days later. They have all been sentenced to three years and four months in prison.
Anonymous information can also be emailed via crimestoppers-uk.org.

January 15, 2020