Arrest made but police seeking further suspects after three offences
Police are appealing for assistance in an investigation of three possible knifepoint robberies of teenagers in the Wimbledon area.
They are asking for witnesses or any drivers with dash cam footage as part of an investigation into the offences that occurred this Sunday (1 September) within an hour of each other.
The first incident took place on Ridgway Place, near the junction with Ridgway, SW19 at 6.15pm. Three black men in a white Volkswagen Polo, registration LD19 CXK, pulled up to two 16-year-old boys and threatened them. The men intimated they had knives and made the boys hand over items of their property.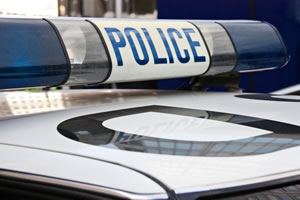 The second incident took place on the same evening shortly after 6.36pm. Two 17-year-old boys were walking along Grand Drive, SW20 when a white Volkswagen Polo carrying three black males pulled up beside them. The victims were approached and forced to hand over property, the offenders again suggesting they had knives.
The final incident took place at 6.45pm when three black males robbed a 19-year-old man after they pulled up in a white Polo in Linkway, SW20. The victim was threatened with a knife and forced to hand over his property. The suspect vehicle drove off towards West Barnes Lane.
Officers from the South West Command subsequently located the car and items from the robberies were recovered.
A 19-year-old man was arrested and charged with five counts of robbery and one count of possessing a knife in a public place.
Detective Sergeant Rob Hegarty, of the South West Command's burglary and robbery investigation team, said: "We have arrested and charged one man in relation to these robberies but we are keen to identify the other two people involved.
"We are very grateful for the key evidence and support provided already by the young victims and other members of the public and are now urging anyone who saw anything, particularly those with dashcam footage, to come forward.
"Anyone who saw a white Volkswagen car, registration LD19 CXK, in the Wimbledon area between 18.00hrs and 19.00hrs on 1 September is asked to contact police on 101 quoting CAD 6834/01Sep."
Information can also be given anonymously to Crimestoppers by calling 0800 555 111 or via Twitter @MetCC

September 5, 2019