Police say they may never fully understand reasons for carefully planned attack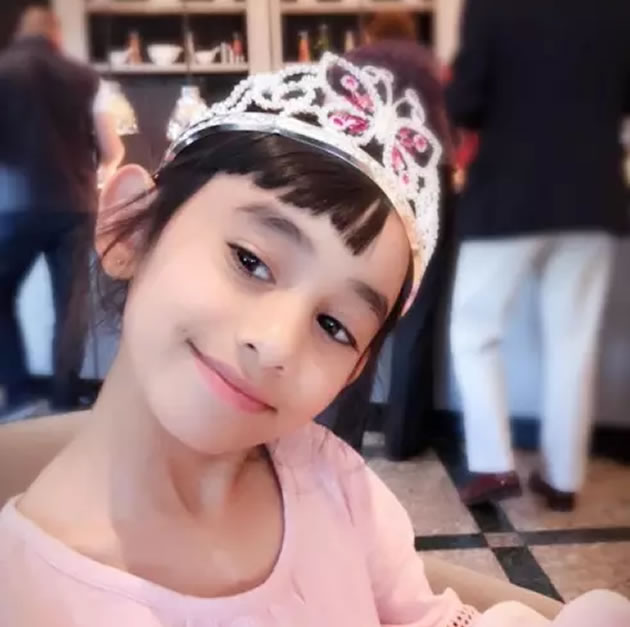 Sophia Peters
A man from Raynes Park has been jailed for life, with a minimum of 24 years, having pleaded guilty to the murder of his seven-year-old daughter.
56-year-old Robert Peters of Blenheim Park was sentenced at the Old Bailey on Monday, 30 April.
Peters admitted to carefully planning to kill Sophia and initially pleaded not guilty on grounds of diminished responsibility but changed his plea as the evidence against him mounted. Police investigating the crime say they will never fully understand his motivation for killing Sophia. He told officers when they first arrived at the scene that he had taken the chance to strangle her when other family had left the home and that he had been waiting weeks for the opportunity.
Sophia's mother, Krittiya Peters, said: "I am absolutely devastated by Sophia's death. I am finding it hard to come to terms with her death and the circumstances in which she died.
"I feel betrayed and angry at my husband, who was supposed to look after and ensure the safety and wellbeing of our family at all costs.
"My priority now is to remain positive. Peace and tranquillity is what we need. It is going to be very hard for us. "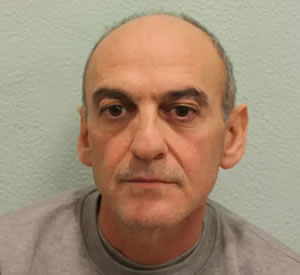 Robert Peters
Detective Inspector Helen Rance, from the Homicide and Major Crime Command, who led the investigation, said: "The death of a child is something no family should have to go through, but the fact that Sophia Peters died at the hands of her own father makes it truly dreadful. Sophia was a loving and much loved child whose loss has devastated all who knew her from her family through to her school friends and teachers. I hope that the conclusion of the judicial process will be of some comfort to all those so terribly affected by her death."
On 3 November 2017 Peter went to Sophia's room, strangled her and then called the 999 at 8.01am saying "there's a murder" and going on to say a child had been murdered. When the caller was asked, "who's killed them?" Peters replied, "I have."
Officers arrived at the detached house on Blenheim Road five minutes later and found the front door of the house open. When they entered they were met by Peters who said, "She's upstairs, I've strangled her. "
An officer found Sophia in her bedroom and she found a black fleece dressing-gown belt had been tied around her neck. The officer worked to loosen the ligature and began CPR. Sophia was found to be still alive and was rushed to an intensive care ward at St George's Hospital but died the following day.
A post-mortem examination later gave a cause of death as hypoxic-ischaemic brain damage due to being in cardiac arrest as a result of ligature compression of the neck.
Detective Inspector Helen Rance from the Homicide and Major Crime Command, who led the investigation, said, "Sophia was an innocent seven-year-old girl, much loved by her mother, family and friends. She was tragically murdered by the hands of her own father in the most frightening way.
"Sophia had her whole life ahead of her, which was taken away so cruelly in an act of pure selfishness. Robert Peters has shown no remorse for the murder, and initially maintained a defence of diminished responsibility. However, due to the strong evidence against him, he has changed his plea to guilty.
"This was a particularly traumatic case to deal with for all concerned, and I hope that this conviction brings a degree of closure to Sophia's family."
Inspector Rance said, "We may never truly understand why Robert Peters carried out this vile crime. He planned the attack weeks in advance and was just waiting for an opportunity to strike. He was calculating and deliberate and, when Sophia was alone and vulnerable with someone who should have protected her, he coldly and cruelly took her life. He initially tried to evade his full guilt by claiming diminished responsibility; but his conviction and life sentence for murder is fully justified by the overwhelming facts. Our thoughts remain with Sophia's friends and family as they now try to move forward with their lives."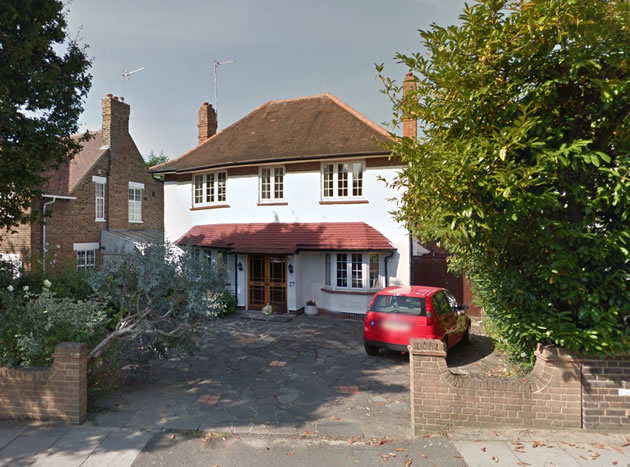 The house on Blenheim Road. Picture: Google Streetview
An NSPCC spokesperson said afterwards: "This is a desperately sad case in which a young girl's life was cut brutally short by her own father. It should have been Robert Peters' duty to protect his daughter from harm. Instead he deliberately sought to inflict suffering and, ultimately, kill Sophia.
"Cases where a young child is murdered in these horrific circumstances are mercifully rare but we know that abuse and neglect take place every day in too many homes across the country; each damaging a child's future. We all have a duty to look out for their welfare.
"Adults concerned about a child can call the NSPCC helpline, 24 hours a day, seven days a week, on 0808 800 5000. Children can call Childline on 0800 1111."
April 30, 2018