Police release CCTV footage after three incidents on Gap Road
Police are hunting for two men after a series of burglaries in the Wimbledon area.
They have released CCTV footage and stills showing the suspects they wish to speak to in connection with the crimes.
The first incident occurred on Sunday, 14 February at about 2pm when two men unsuccessfully attempted to gain entry to a house on Gap Road.
The second incident occurred the following day, on Monday, 15 February at about 10:30am on the same road, when a man entered through the garden gate at the side of a neighbouring house before opening the rear door to the property. He was disturbed by a 12-year-old boy who was in the room and screamed out to his mother. The intruder fled empty handed with another man who was waiting outside.
The third incident occurred between 7am and 3pm on 15 February, again at another property on Gap Road, where the front door was forced and cash and jewellery was stolen.
Detectives in Merton believe these three incidents are linked
Suspect 1 is described as a black man wearing a black beanie style hat, grey hooded top with a black jacket over the top and jeans.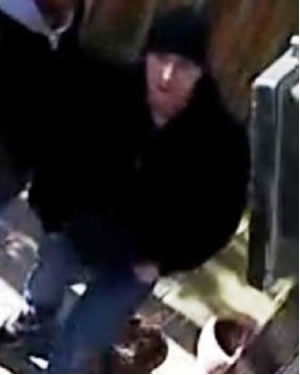 Suspect 2 is described as a white man wearing a black beanie style hat, black jacket and jeans.
Anyone with any information should contact Detective Inspector Daniel O'Sullivan on 0208 649 3019 or Crimestoppers anonymously on 0800 555 111, quoting the following reference numbers: 203568 and 203569.
February 23, 2016