Review: 'Beautiful - The Carole King Musical'
The Carole King Musical is charismatic, witty and, obviously, packed with great songs.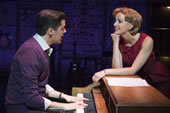 Bronté Barbé sang her socks off in the lead role and deserved the standing ovation she received from the New Wimbledon Theatre audience but she was ably supported by Kane Oliver Parry as husband and song writing partner Gerry Goffin, along with Amy Ellen Richardson and Matthew Gonsalves as fellow composers Cynthia Well and the hypochondriac Barry Mann respectively.
Act 1 opens with Carole in concert at Carnegie Hall before taking us back to her teenage home in Brooklyn where we meet her newly divorced mother, wonderfully played by accomplished actress Carol Royle who has some fantastic lines such as "girls don't write music, they teach it" when trying to convince her daughter of a different career path. We then follow her from getting her first song accepted by Donnie Kirshner (played by the richly-voiced Adam Howden) to meeting Gerry and forming one of the most successful song-writing partnerships.
The young and talented ensemble take on the roles of such groups as the Shirelles, the Drifters and even the Righteous Brothers to deliver hits such as 'Will you still love me tomorrow', 'Up on the Roof' and 'You've lost that Loving Feeling' and a special mention must go to Ben Morris who had Neil Sedaka to a T.
Act 2 concentrates more on Carole's solo career following her divorce from Gerry and not only her move to L.A. but also her move to a performer in her own right and the creation of her masterpiece album, 'Tapestry' and I found Ms Barbé's rendition of '(You Make Me Feel Like) a Natural Woman, the penultimate song of the show, particularly moving.
The show closes, as it began, with Carole's début at Carnegie Hall.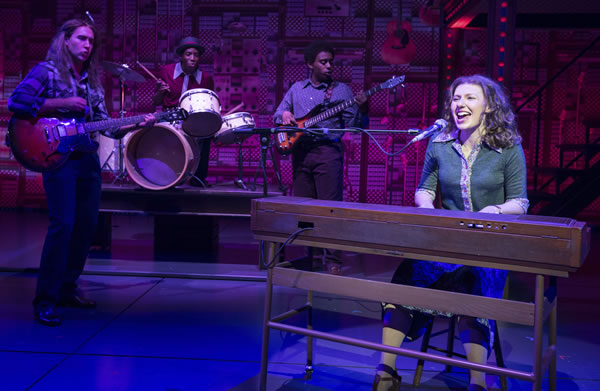 This is a well written show with some very clever and witty dialogue which compliments the great music and, coupled with colourful costumes, a simple but effective set and choreography which reflects the era, beautiful is only one of many compliments you could pay this production.
'Beautiful - The Carole King Musical' is at New Wimbledon Theatre until Saturday (May 26)
By Anne Horsburgh
May 23, 2018