A New Look And Revised Menu For Bills In Wimbledon
---
We have a VIP invite to their preview event - here's what our reviewer has to say
In the past year, Wimbledon has seen some rather big changes along the high street which has included a surge in the amount of large food chains and dessert places on offer.

With this, it has become increasingly difficult for us to decide on where to dine, and even more difficult for restaurants and food vendors to set themselves apart.

Although Bills in Wimbledon could quite easily fall into the category of being just another Bills amongst it's 80 other national restaurants, the newly refurbished Bills restaurant situated in the middle of Wimbledon has recently taken several steps to ensure that this is not the case.

On Tuesday October 9, I was invited to the restaurant's VIP Preview event for a night consisting of delicious canopies and beverages that would not usually be best suited to a school night.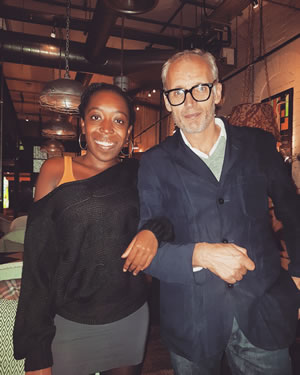 On the night, waiters and waitresses served countless trays of canopies which offered a sample of what's to come in the newly revised Bills Wimbledon menu. Although the founder, Bill Collison (pictured right with your reviewer Genevieve Etienne-Farrell), stated that there weren't any extravagant changes in the menu and that they simply incorporated more of the locally-sourced farmhouse produce that the brand was built on, the attention to detail and the flavour that came through in the dishes certainly suggested otherwise.

Despite the additional changes observed in seating arrangements and the added plants and décor which come as a more personal touch from Bill himself, the most noticeable changes came from the food. Everything from the Beetroot and Goats Cheese Arancini, to the Ancient Grain bowl, and the Devilled Chicken skewers were seasoned to perfection, receiving much deserved praise from those in attendance.

Overall, the transformation in the ambience of the venue and the subtle yet noticeable changes in the ingredients have certainly put forth a strong argument that Bills in Wimbledon is much more of a standalone restaurant than one of a big chain. With a great family of staff onboard, and the implementation of more farmhouse produce in the dishes, one might say that Bills in Wimbledon have gone back to their foundations and have once again begun to do the basics brilliantly.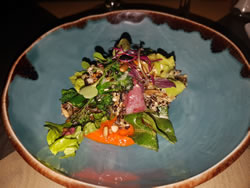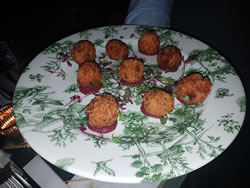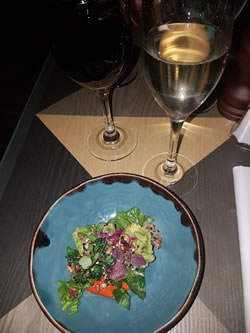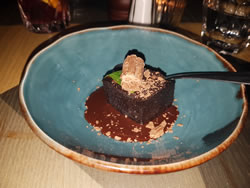 By Genevieve Etienne-Farrell

October 15, 2018