Review: Benidorm Live is just the ticket if you fancy a modern day farce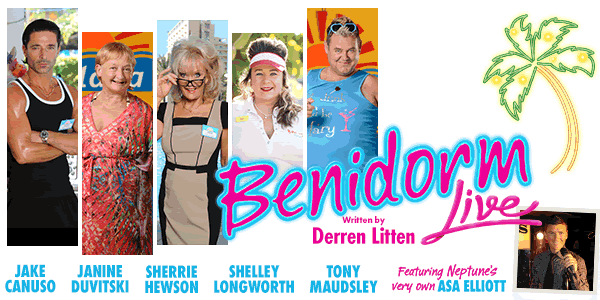 If you are looking for a modern day farce full of innuendo, double entendre, cliché and misunderstanding, reminiscent of a Carry On film, then Benidorm Live at New Wimbledon Theatre will be just the ticket.
I had seen a few early episodes of the TV series but clearly there were long term fans in the audience judging by the spontaneous applause each time one of the leading actors made their initial appearance on stage and with some audience members even dressing up as the main characters.
However, it isn't necessary to have seen the TV series or know anything about it since it is a standalone plot centred round the fact that the Solana is to be taken over by a large hotel chain threatening the staff's jobs and there are undercover hotel inspectors in the hotel.
What might otherwise have been a fairly obvious storyline is interspersed with music and dance and I think it may have been an opportunity for some of the actors to display other talents. I was particularly impressed with the Jake Canuso who plays barman Mateo but is a trained dancer, particularly when he took to the floor of the hotel nightclub as Fandango.

On the other hand, Adam Gillen as Liam was absolutely brilliant at singing badly!
It is a clever, funny script with some reworking of several classic jokes many of which were downright rude and some of the best lines came from swinger Jacqueline, played by versatile actress Janine Duvitski, one of which had me giggling for some time after it's delivery although I could not repeat it here...
Also reprising their roles in the TV series are Sherrie Hewson, Shelly Longworth, Tony Maudsley and Asa Elliot while new characters for the show are played by Tricia Adele-Turner, Bradley Clarkson, Will Jennings and Damian Williams.
The finale got the audience on its feet singing along to Y viva España and I heard more than one person still humming the tune as we left the theatre.
By Anne Horsburgh
Benidorm runs at New Wimbledon Theatre until Saturday (March 16)
March 12, 2019