Firefighters save the historic building
Artwork worth more than £15 million was rescued from a blazing stately home in Wimbledon Village on Sunday (November 28).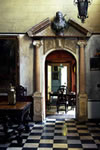 Around 40 firefighters tackled the blaze at historic Southside House in Woodhayes Road after they were called at 9.26pm.
It was the venue for one of the final events in the Wimbledon Music Festival 2010, and around 70 people had evacuated before the eight fire engines arrived.
Most of the roof of the 17th century building was damaged by fire, but crews managed to stop it from spreading throughout the rest of the building and carried out a salvage operation on the artwork.
Incident Commander Aaron Watson, who was in charge of the firefighting operations, said: "Firefighters did a brilliant job in tackling the blaze and containing it to the roof, saving the rest of the building. As soon as we arrived, a crew was allocated to carry out salvage plans and rescue valuable artwork, which we understand is worth millions of pounds.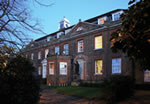 "This job was particularly difficult because of the structural elements of the building, with our crews working extremely hard to limit any fire and water damage."
The blaze was under control just before 1am and a spokesman for London Fire Brigade said the cause of the fire is under investigation.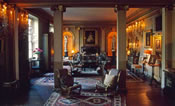 Southside was re-built in the William and Mary style and provided an eccentric backdrop to the lives and loves of generations of the Pennington Mellor Munthe families. It is open for guided tours from April to September and hosts various school and evening events. The gardens are open under the National Gardens Scheme during the Spring.
November 29, 2010