Youngsters Play Their Part In Encouraging The Team
Flags created by primary school pupils will be gracing the Tempest End of AFC Wimbledon's ground on Saturday July 10 as the team play Charlton Athletic in a friendly match.
The colourful designs were created by the pupils following the call from mascot and hero of AFC Wimbledon, Haydon the Womble, for Merton's youngsters to get involved in the club's Fly the Flag for Haydon project.
After waving on the team against Charlton at Kingsmeadow, the flags will then be on display at Wimbledon Library's Art Gallery from July 12-17.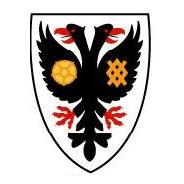 Building on its reputation for lively and unusual flags, AFC Wimbledon, in partnership with Merton Council, asked the borough's budding artists to get creative and design their very own 1.8m x 2.6m flag to fly at the club's stadium.
Armed with starter kits of paints and brushes, children from across the borough have created flag designs inspired by AFC Wimbledon and Haydon, promoting issues close to Haydon's heart such as opportunity for all, being green and keeping the place tidy.
Haydon is already working with the council as the face of Merton's Bin It - Don't Sling It campaign: www.merton.gov.uk/binit.
July 8, 2010