New horizons on offer for local youngsters
Sixth formers are about to be enrolled at a number of Merton schools - including some in Wimbledon - for the first time.
Education for 16-18-year-olds has been opened up at Ricards Lodge School in Lake Road, Wimbledon; Rutlish School in Watery Lane, West Wimbledon; Raynes Park High School; Bishopsford Art College in Morden; and Cricket Green Special School in Mitcham.
Councillor Peter Walker, cabinet member for education said: "GCSE results continue to improve year on year in Merton, and there couldn't be a better time to introduce further sixth form opportunities for our young people in the borough."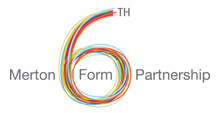 Pupils will start their first year of sixth form within the next week. More details: merton.gov.uk/6thform.
September 1, 2010