First glance of the 2019 Film Merton Festival
Merton is to host its own Film Festival in 2019, and filmmakers, film enthusiasts and owners of potential pop-up venues in the borough are being invited to a networking event to help shape the event.
Hot on the heels of winning the Mayor of London's Cultural Impact award, Merton's newly formed Culture Advisory Group are inviting people with an interest in film to an information and networking afternoon on April 24.
This will be the first chance to hear about the proposed 2019 Film Festival happening across the borough.
Chair of the Advisory Group, John Merriman explains: "We are keen for the festival to be deeply rooted in the borough, so this early call is intended to awaken all aspects of the industry, and amateurs to the incredible opportunity this festival will bring."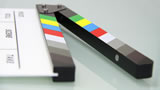 The networking afternoon will include presentations, a chance to ask questions, and most importantly, a chance for all attendees to begin to shape the festival.
Deputy Chair Rebecca Cresta added: "Although we have some pretty exciting and robust principals we'd like to achieve with the festival, much of the creative input will come from those who begin to step forward".
To let the Advisory Group know you are coming, please email filmmerton19@gmail.com stating your full name, and a little about your interest or employment in film.
It takes place on Tuesday April 24, 1.15-4pm at Morden Hall National Trust Stable Yard.
April 13, 2018