Womble calls on children to create own flag to fly at club's ground
Haydon the womble, the mascot of AFC Wimbledon, is calling on primary school pupils in the area to create their own flag to fly at the club's ground.
The flag designs need to be inspired by AFC Wimbledon and Haydon – so should promote issues close to Haydon's heart, such as opportunity for all, being green and keeping Wimbledon clean and tidy.
Haydon is already well known as the face of Merton's Bin It - Don't Sling It campaign - www.merton.gov.uk/binit.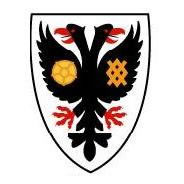 AFC Wimbledon will be providing a starter kit of paints and brushes to all those who register, and members of the club will pay a personal visit to their school to ignite pupils' imaginations with a range of their existing flags. The children will then have six weeks to come up with an innovative and eye-catching flag to represent their school.
Once all the flags are ready, the children will be able to see their work displayed at Wimbledon Library Art Gallery, Wimbledon Hill Road, from July 12-17.
From 19 April, all the participating artists will be invited along to one of next season's pre-friendly games at the Cherry Red Records Fans Stadium, Kingsmeadow, to watch AFC Wimbledon play and to see their flags flying in the home supporters' stand.
Schools wishing to participate in the Fly the Flag for Haydon project should contact arts@merton.gov.uk.

April 26, 2010