St George's Reassures Patients That Cardiac Surgery Services Are Safe
---
Surgeons from Guy's and St Thomas' are now providing leadership support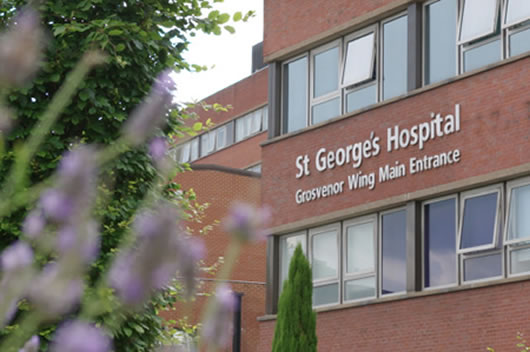 Following this weekend's reports that cardiac patients have been put at risk by a dysfunctional team of surgeons, the hospital has issued reassurances for patients. "We want to reassure patients and their families that our cardiac surgery services are safe – and anyone scheduled to visit St George's for cardiac surgery should continue to attend as they normally would," a spokeperson said.

"We are pleased that cardiac surgeons from Guy's and St Thomas' NHS Foundation Trust have agreed to provide us with clinical leadership support from Monday (August 6th). Further improvements will be delivered over the coming days, weeks and months, under the leadership of a Cardiac Task Force established by the Trust."

A leaked report was complied by Mike Bewick, the former deputy director of NHS England, following high mortality rates at the hospital. The 3.7% cardiac surgery death rate at St George's is 1.3% above the 2% average.

Professor Bewick interviewed staff for his report and concluded that, "The surgical team is viewed as dysfunctional, both inetrnally and externally." He also quoted staff members' concerns: "Some felt that there is a peristent toxic atmosphere and stated that there was a 'dark force' in the unit."
The hospital has responded with the following statement: "Whilst cardiac surgery at St George's is safe, we know improvements need to be made. We recently requested an external review of cardiac surgery at the Trust, which was carried out by an independent expert, and concluded last month.
"Since then, we have been implementing the review's recommendations at pace. This includes tackling serious issues with staff behaviours and team working in the cardiac surgery unit. We have been clear from the outset that the status quo cannot continue."

Further information for patients
As stated above, cardiac surgery services at St George's are safe, and patients with appointments and operations should continue to attend as they normally would.
However, as always, if you are a patient and have any questions/queries, please call the number on your appointment or operation letter, or contact our Patient Advice and Liaison (PALS) team during office hours on 020 8725 2453/email pals@stgeorges.nhs.uk


August 7, 2018