He is in hospital with critical injuries after being found near Putney Embankment
Detectives who appealed for the public's help to identify a man who was found in the river near Putney Embankment have discovered that he is a Lithuanian national.
He was spotted in the River Thames at around 7.20pm on Thursday, 26 July with an air ambulance summoned to assist in his recovery.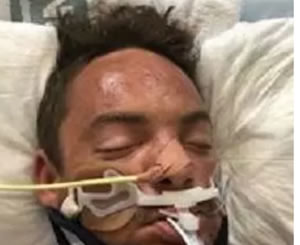 The man was removed from the water by RNLI with help from members of the public and airlifted to hospital where he remains in a critical but stable condition. He was not carrying any identification and due to his poor state of health police were keen to trace his family as soon as possible.
They believe he injured himself after entering a part of the river he thought was shallow.
August 8, 2018