Trial on Priory Lane and Wimbledon Park Road fell foul of DVLA rules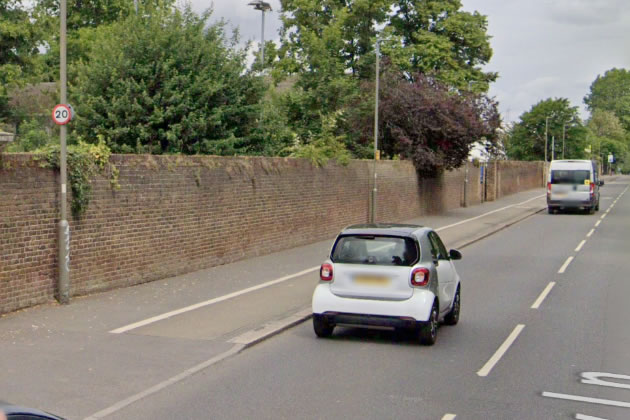 Priory Lane in Roehampton. Picture: Google Streetview
April 25, 2023
Wandsworth Council has confirmed it is not fining drivers for breaking 20mph speed limits under a landmark trial scheme after an intervention from the Department for Transport (DfT). But Wandsworth Council is continuing to monitor speeds on the roads subject to the pilot it launched in November last year, before the scheme hit a stumbling block.
The trial scheme saw drivers in Wandsworth become the first in England to face being fined by a local council for speeding. The council launched the scheme on two roads in the borough, Wimbledon Park Road and Priory Lane, where residents often complain about speeding.
Drivers caught breaking the 20mph speed limits on the roads faced up to £130 fines from the council – with the penalty charge notice slashed to £65 if paid in 14 days – but with no points added to their licences.
But the DfT stepped in earlier this year after saying the way Wandsworth Council used its powers to enforce the trial was "unlawful". The DfT said in February it had asked the DVLA to stop sharing details of drivers caught speeding under the scheme with the council. This meant the authority could not contact the drivers to fine them.
At the time, the council said it was disappointed with the decision and was in ongoing talks about the future of the trial. The authority said it had handed out warning letters to drivers caught breaking the rules but not dished out any fines.
But the council has now confirmed to the Local Democracy Reporting Service it is only monitoring drivers' speeds on the roads, rather than fining drivers itself, until the experimental traffic order expires in June. It will then review the data and consider the next steps.
Drivers caught breaking the speed limits on the roads still face fines from the Metropolitan Police, who enforce speeding offences. The council launched the trial scheme after saying the police tend to concentrate on main roads and dual carriageways, and that most of the complaints it receives are about drivers speeding on quieter residential streets.
A Wandsworth Council spokesperson said, "Wandsworth Council remains committed to reducing vehicle speeds and road danger in the borough and continues to support our partners TfL and the Metropolitan Police in their ongoing efforts to enforce speed limits. The council is monitoring vehicle speeds on Wimbledon Park Road and Priory Lane and will continue to do so until our experimental traffic order expires in June. We will then review the data and consider our next steps."

Charlotte Lillywhite - Local Democracy Reporter