125 people killed in collisions with cyclist fatalities more than halved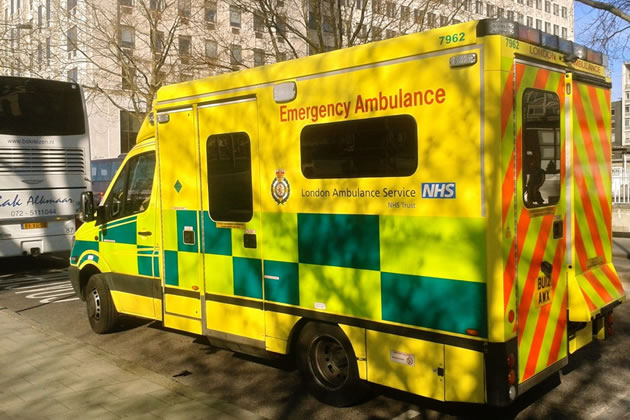 Deaths on London roads rose by 12 per cent last year, with 125 people killed in crashes across the capital.
There were more than 25,000 collisions, leading to 3,780 serious injuries – down four per cent on 2018, according to Transport for London (TfL).
The transport network said the figures show speed limit reductions and low traffic areas should be rolled out more widely.
But opponents said TfL should consult on changes with residents first, and rely on "real life evidence" not "naive ideology" to fix the problem.
Most of the people who died in 2019 were walking: 68 pedestrians made up 54 per cent of fatalities, up from 57 deaths the previous year.
By contrast, just four per cent of road deaths were cyclists, with five people dying on bikes last year, down from 12 in 2018.
Motorcyclists made up a quarter of road deaths, with 31 riders losing their lives last year – up a stark 41 per cent from 22 deaths the previous year.
And that worrying trend continues, with 28 motorbike deaths so far this year compared to 22 in the same period in 2019.
Overall, people walking, cycling or on a motorbike made up 83 per cent of deaths and serious injuries on London roads last year.
TfL said the figures show the importance of ongoing road changes, with Metropolitan Police analysis suggesting speed was a factor in half of all crash deaths last year.
Sadiq Khan's Deputy Mayor for Transport, Heidi Alexander, said the figures were "sobering" and TfL safety chief Lilli Matson said "strict new regulations" are now "more important than ever".
"Introducing the Direct Vision Standard – the first standard in the world to reduce lethal blind spots from heavy goods vehicles – combined with our wider work to reduce road danger will prevent more families, friends and communities from experiencing the devastation of road trauma," Ms Matson pledged.
The transport network has enforced a 20mph speed limit on all its roads since March, and many boroughs have similar blanket limits in place.
As London recovers from coronavirus lockdown, more than 74 low traffic neighbourhoods have been introduced across the city in an attempt to limit rat-running.
TfL has also built 50 miles of new or improved cycle lanes, and more than 22,500square metres of widened pavement – equivalent to four football pitches.
Jeremy Leach, co-founder of road safety campaign Action Vision Zero said these measures are "a step in the right direction" and "should be rolled out as quickly and as widely as possible".
But Conservative London Assembly member Keith Prince, the group transport lead, remains unconvinced.
Mr Prince said he was "shocked" by the deaths on London roads last year but "regrettably not surprised" by the increase.
"TfL need to look at junctions where there are accident hotspots, not be driven by naive ideology and laboratory evidence," he said. "They need real life evidence."
Mr Prince, who is himself a keen motorcyclist, said the network has good schemes for bike training, which are "very important" but should be targetted at older riders like him who are coming back to their bikes.
But the Conservative stressed that most motorcyclists are not leisure riders, but commuters or delivery drivers, carrying everything "from pizzas to urgently needed blood".
Newly narrowed roads are a problem for these bikes, which should have access to low traffic areas where they could ride safely, he added.
"We need proper studies and a road map for dealing with [increasing road deaths], not dogged ideology," Mr Prince said.
| | |
| --- | --- |
| Borough | Road Deaths (2019) |
| Croydon | 8 |
| Merton | 8 |
| Wandsworth | 8 |
| Bromley | 7 |
| Brent | 6 |
| Hounslow | 6 |
| Greenwich | 5 |
| Haringey | 5 |
| Hillingdon | 5 |
| Barking and Dagenham | 4 |
| Barnet | 4 |
| Bexley | 4 |
| Ealing | 4 |
| Enfield | 4 |
| Hammersmith & Fulham | 4 |
| Westminster | 4 |
| Camden | 3 |
| Hackney | 3 |
| Havering | 3 |
| Islington | 3 |
| Lambeth | 3 |
| Lewisham | 3 |
| Tower Hamlets | 3 |
| Waltham Forest | 3 |
| Harrow | 2 |
| Kensington and Chelsea | 2 |
| Kingston Upon Thames | 2 |
| Newham | 2 |
| Richmond Upon Thames | 2 |
| Sutton | 2 |
| Redbridge | 1 |
| Southwark | 1 |
| City of London Corporation | 1 |
Jessie Matthewson - Local Democracy Reporter

October 6, 2020