Mayor says that as lockdown still in place suspension maintained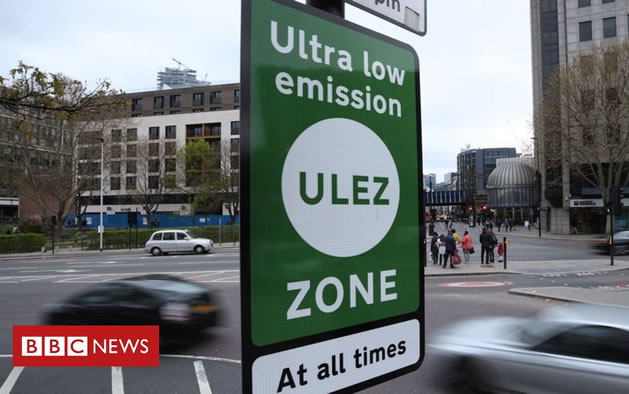 The Ultra Low Emission Zone (ULEZ) and Congestion Charge will be suspended for another three weeks, Sadiq Khan has said.
The central London levies are designed to reduce gridlock and air pollution at the heart of the city.
Drivers normally pay £11.50 for the congestion charge on weekdays, and £12.50 if they drive a polluting vehicle within the ULEZ zone.
But the charges have been paused during the coronavirus outbreak to help key workers get to their jobs without using public transport.
Now the Mayor says since lockdown has "not been lifted", the suspension will stay in place.
"For the time being, we are not lifting the changes," he told ITV London this Tuesday (12 May). "But we will be reviewing that.
"The key thing is from the Prime Minister — this road map in the medium to long-term. It gives us a route out of the lockdown," he added.
But environmental campaigners warn that without the charge as a deterrent, more people will drive to work as restrictions are lifted.
On Sunday, Prime Minister Boris Johnson said the Government is now actively encouraging those who can't work from home to go to their jobs.
Transport for London (TfL) has said it wants more Londoners to walk or cycle to work, and will introduce temporary bike lanes and widen pavements to help.
But Green London Assembly member Caroline Russell warned more people would use cars and pollute the city if the charges are not brought back.
"With the push from Government to increase activity, especially construction and manufacturing businesses, I am concerned that London will face polluted gridlock again," she said.
"Bringing the charges back would reinforce the urgent need to shift travel from motor traffic and public transport to walking and cycling," she added. "They are the only ways to travel that support safe social distancing and make our city fit for the future."
Advice on the virus from Public Health England is available here.
Jessie Matthewson - Local Democracy Reporter

May 14, 2020