December will be easier for the District Line peak time commuter!
London Underground today confirmed that additional services will be introduced on the Wimbledon branch of the District Line starting in December.
The extra five trains will run during the morning peak from Wimbledon Station into central London – a 12% boost to passenger capacity.
The improved timetable has been made possible through the withdrawal of the weekday shuttle service between Kensington Olympia and High Street Kensington. These trains carry an average of just 26 passengers but seriously restrict service capacity on other parts on the District Line.
Public consultation took place earlier this year and nearly 18,000 customers, local business and stakeholders took part in the consultation with almost 80 per cent supporting the changes.
Stephen Hammond (left), MP for Wimbledon, has long campaigned for the change and has consistently lobbied Government and the Mayor of London.
He said: "I am delighted with this announcement and thank everyone who answered the consultation. I have long campaigned for extra through services from Wimbledon and know that this will benefit many of my constituents after December".
"I am sure that local people will remember that it is Boris who has recognised the need on our Line and acted to get the extra trains."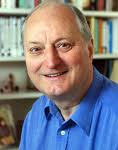 Richard Tracey (right), Assembly Member for Merton and Wandsworth, said: "This is a great result for District Line travellers in Wimbledon and Putney. It is the result of hard work by a large number of Conservatives lobbying TfL and the Mayor. Boris has delivered for us."

As a result of the changes there will also be further capacity for more than 800 people on services to Ealing Broadway in the evenings and an enhanced late evening service on the Wimbledon branch with six trains per hour until 11.30pm.

The Olympia shuttle service will continue to operate at weekends and special services will operate to serve major weekday events at the Olympia exhibition centre.
September 28, 2011