Activists will stop and 'gate' congested traffic on the A3 West Hill during rush hour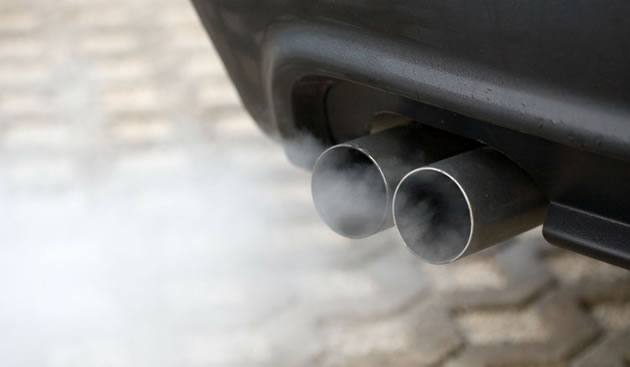 During morning rush hour on Thursday (20 June), local residents and activists will stop traffic on the A3 on Putney / Wandsworth border to highlight the problem of air pollution from traffic – and also a partial solution.
The action is intended to show an alternative to repetitively accelerating, breaking and idling, which is the worst way to drive a vehicle from the point of view of air quality. During peak times on this small section of the A3, vehicles accelerate and brake 40 times and idle for 10 minutes to drive one mile, causing EU pollution limits to be breeched.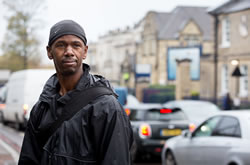 David Smith, local resident, father and air pollution campaigner at Little Ninja, explains, "Every acceleration of a stationary vehicle can cause ten times the emissions of continuous driving. Every time vehicles brake, particulate matter is released from brake, tyre and road surface wear. An idling vehicle produces almost twice the emissions of a moving vehicle. Drivers and passengers in particular suffer from this issue as air pollution can be nine to twelve times higher inside the vehicle."
It is possible to reduce start-stop-idling by a method of traffic management called 'gating' – stop traffic for a few minutes, ask drivers to switch off their engines and then allow the cars to go once the section of road ahead is clear. During the Olympics this was done to reduce traffic congestion near stadiums. Local activists will do this on Thursday for a different reason – to protect public health.
This isn't about disruption – each vehicle will catch up with the vehicle that was idling in front of them before the traffic was held. Instead, it's about reducing vehicle emissions and air pollution exposure – especially for young children at the local nursery and the 1100 children at the local school.

Why West Hill? David explains: "Air pollution is particularly high on major arterial roads that become narrow residential streets like the three lanes of A3 traffic bottlenecking into a single lane to go down West Hill.
"Air pollution is a health emergency, that kills over 9,000 Londoners each year, and it's a climate emergency. Children have stunted lung and brain growth and babies are struggling to breathe, yet Transport for London do nothing to reduce vehicle emissions caused by start-stop-idling on London's most congested roads.
"When I realised that 50 to 70% of emissions at the time children travelled to school could be prevented by simple traffic management, I was relieved to see a way to protect the children at greatest risk from air pollution exposure, but TfL have refused to act and these poor children have been abandoned."



This is the first action organised by Extinction Rebellion Wandsworth, who are in contact with local schools and have given the emergency services a contact number so that protestors can clear a path for ambulances and fire engines who would normally be stuck behind congested idling traffic.

To get involved search for Extinction Rebellion Wandsworth on Facebook or email david@littleninja.co.uk or XRWandsworth@gmail.com

June 19, 2019