Addison Chamber Choir Seeking New Members
---
Sign up for auditions taking place in early September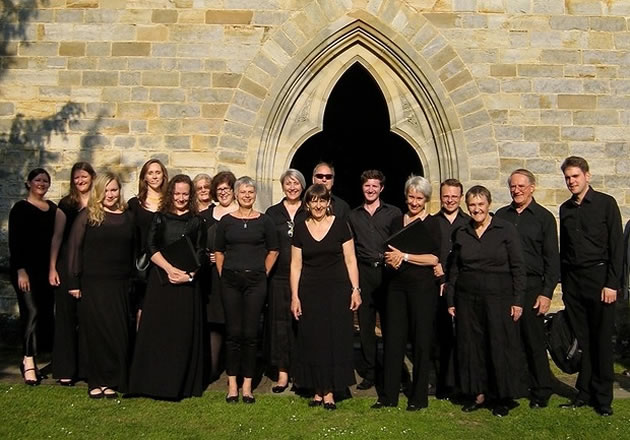 Addison Chamber Choir
The Addison Chamber Choir will be holding auditions for all voices in early September. They are particularly hoping to hear from tenors and basses but happy to be contacted by all experienced singers.

Highlights for the choir in the past year include the London premiere of 'Eventide' by Patrick Hawes (with the renowned Tiffin School Choir & the Brandenburg Sinfonia); singing in the award-winning 'Minimalism Unwrapped' Festival at King's Place with Gavin Bryars and his Ensemble ; the Mozart 'Requiem' and a recent work by Toby Young at St Martin-in-the-Fields, and joining the Addison Oratorio Choir and East London Brass to celebrate the 90th birthday of Joseph Horovitz, performing his epic Oratorio 'Samson' at the Cadogan Hall.

Plans for 2016/17 include the Vivaldi 'Gloria' at St Martin-in-the-Fields ; the London premiere of the choral version of Elgar's 'Sea Pictures', and much more.

Email addisonadmin@gmail.com or call 07531 447960 to arrange an audition.
The first full rehearsal of the autumn term takes place on Wednesday 14 September from 7.30-9.30pm at the Malinova Room, 2nd Floor, Polish Centre, 238 King Street, W6 0RF and rehearsals continue until 23 November. The termly concert will take place on Saturday 26 November at St Peter's Church, Acton Green at 7.30pm.
Music will include the UK premiere of Bob Chilcott's Gloria, Howard Goodall's Sure if the sky, James Macmillan - O Sing Unto the Lord, Judith Weir - I Love all Beauteous Things and Parry - I Was Glad. It is hoped that each piece will be rehearsed in the presence of the composer - except Parry.

The choir rehearse at POSK, the Polish Centre in Hammersmith (on King St. just by Ravenscourt Park tube), once a week:

Classical rehearsals are on Wednesdays (Chamber Choir 6.30pm, Oratorio Choir 7.30pm)

Jazz rehearsals are on Mondays (Ensemble 6.30pm, Choir 8pm)
New singers are also welcome in their larger, unauditioned Oratorio Choir, and in the Jazz Choir and Jazz Ensemble.


August 25, 2016