Council Confirms Climate Change Investment
---
£20m to spend on environment and sustainability strategy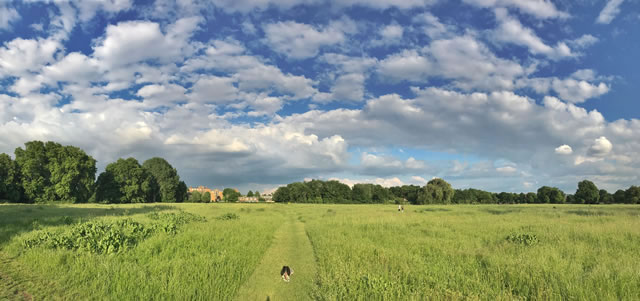 @wildlondonpics
Wandsworth Council confirmed it is to spend£20m on its environment and sustainability strategy, as part of its plans to tackle Climate Change.

The news came at the full council meeting (5 February) where councillors discussed the climate change action plan which is the first big step in Wandsworth meeting its ambition to become inner-London's greenest borough and carbon-neutral by 2030.

Cllr Rory O'Broin, cabinet member for finance and corporate resources, is leading the climate change work in Wandsworth. He said: "This investment demonstrates how seriously we are taking our work to tackle climate change and sustainability generally. It is going to make a real difference to the delivery of our environment and sustainability strategy and will help fund a number of measures highlighted in the climate change action plan designed to reduce carbon emissions and tackle priority issues such as air quality. This will ultimately help to improve the lives of our residents and make Wandsworth a healthier and safer place to live."

As a starting point, the £20m investment will fund measures around energy efficiency, air quality, urban greening, sustainable drainage and transport and cycling initiatives. The Council has already made progress, with £5m already spent on environmental schemes such as a comprehensive LED street light replacement programme and the roll out of electric vehicle charging points.

The climate change action plan also has a number of important targets including increasing tree planting in the borough, purchasing a low emission fleet, as well as launching a comprehensive training programme for staff on carbon literacy.

A key element of the council's work to tackle climate change is collaboration and Wandsworth Council has already started working with residents, businesses and community groups in pushing forward its green ambition.



Cllr Rory O'Broin

Cllr O'Broin said: "We are committed to working with the community in delivering our action plan and making a greener and more sustainable borough. With this £20m investment our residents can see that we are serious about making our ambition a reality."

Read Wandsworth's Climate Change action plan.


February 6, 2020