Less Than A Month Until ULEZ Charge Is Introduced
---
Check if your vehicle will be subject to the charge
The Ultra Low Emission Zone (ULEZ) will be in place in less than a month across central London as it is introduced on 8 April.



ULEZ boundary 2019-2021

Most vehicles including cars and vans will need to meet new, tighter exhaust emission standards (ULEZ standards) or pay a daily charge to travel within the area of the ULEZ. Will you be affected? You can check your vehicle here.

In a recent response to a written question submitted by Leonie Cooper AM, the Mayor confirmed that the introduction of the ULEZ and its expansion to the North and South Circulars, combined with strengthening the existing Low Emission Zone, will lead to a 30% reduction in harmful nitrous oxide concentrations in Inner London by 2021.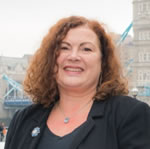 Leonie Cooper AM

Local London Assembly Member, Leonie Cooper AM, said: "The introduction of the Ultra Low Emission Zone is an absolutely necessary step to drastically clean up London's toxic air. If stringent action isn't taken, we will continue to see air pollution contribute towards the stunting of children's lung development and the premature death of almost 10,000 Londoners- mostly in the capital's poorest communities.

"Alongside other measures being taken by the Mayor, we will see the ULEZ almost immediately make an impact and contribute to securing a significant reduction in harmful nitrous oxide concentrations in Inner London by 2021.

"With the clock ticking down to the roll-out of ULEZ, I'd advise local residents, businesses and charities to adequately prepare themselves by checking on the TfL website whether their vehicles meet new emissions standards, and if not, whether they are eligible to apply for the Mayor's scrappage fund".


From 25 October 2021, the ULEZ area will be expanded to include the inner London area bounded by the North and South Circular Roads.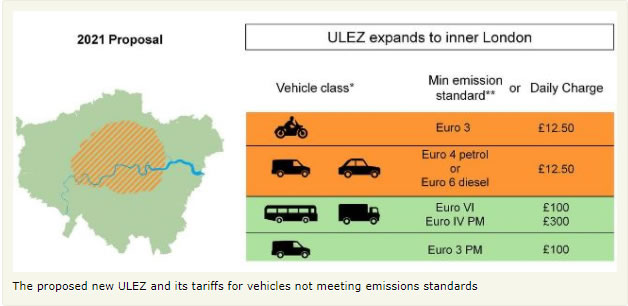 Extended ULEZ boundary from 2021 (orange is 2019 ; green represents 2021)
Click here for a larger map with locations

March 18, 2019