TfL to introduce ticketing that doesn't penalise part time employees
Part-time workers in London will be able to buy flexible travel tickets from next year under plans announced by the capital's mayor.
Boris Johnson said new ticketing arrangements will be drawn up to "bear down" on travel costs for people in part-time jobs. He said:
"Part-time and flexible workers make a terrific contribution to London's economy and often earn little more than the minimum wage. I have always promised to do all I can to bear down on transport costs and I'm reaffirming that promise today.
"The introduction of contactless bank card payments on the London Underground and other rail services later this year not only provides customers with more flexibility, but also provides a golden opportunity to develop more flexible ticketing products. I have therefore asked Transport for London to introduce ticketing which specifically addresses the needs of part-time workers from January 2015."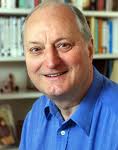 Richard Tracey, Assembly Member for Merton & Wandsworth, welcomed the news & said: "This very welcome development is the result of pressure from GLA Conservatives"

Conservative London Assembly Member Roger Evans said: "The introduction of flexible ticketing will put cash back into the pockets of millions of part-time workers across London.
"I'll now be working hard over the rest of this year to ensure that my specific recommendations of a part-time travelcard and a system of annual rebates for underused full-time travelcards will be delivered. It will mean that people working three days a week will no longer have to pay for a full week's travel."
Caroline Pidgeon, leader of the Liberal Democrat London Assembly Group, said:
"I welcome the Mayor's new stance on this issue. Only months ago he totally rejected the idea, as he has over the last three years when I presented the idea at each budget round. The Mayor should stop hiding behind excuses from TfL officials and finally deliver a part-time Travelcard.
"Travelcards at present only provide a good deal for people who work a conventional five day working week. "It is time that people who work part-time or work regularly from home are not penalised by an old fashioned fare structure."


January 31, 2014