Southfields to lose last bank standing as Barclays announce branch closure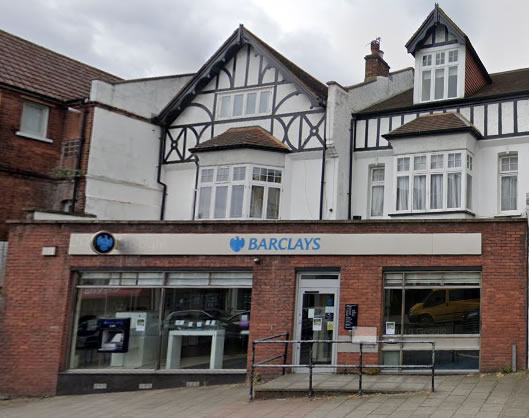 Picture: - instantstreetview.com
Barclays Bank has written to regular customers of the Southfields branch on Replingham Road, informing them that the branch will be closing on 5 November. Southfields used to have three bank in 2017 but by the end of 2020 there will be no banks in the area.
For Charles Runcie, chair of the Southfields Grid Residents Association, it was sad but not unexpected by the news. "Given the way banking has been moving in recent times, with more people going online and less reliance on face-to-face transactions, it was inevitable that a small branch like ours in Southfields would one day lose its branch. It will, however, be a sad day for all those in our community who relied on it. Three years ago there were three banks in Southfields – now there are none".

In the letter the bank refers to the closure as a "difficult decision" and encourages customers to use other forms of banking, which may not be as accessible to residents who are elderly or disabled:





A Barclays spokesperson told this site that the nearest physical branch for Southfields customers will be at 60 Putney High Street (1.8 miles away), and that the bank does not intend to make anyone redundant as a result of this closure.
Staff working at Southfields branch will be offered alternative roles in the bank. We understand that the branch will be offering virtual 'tea and teach' sessions for customers wishing to explore digital banking and other alternatives to branch based banking.
The spokesperson said, "The decision to close a branch is never an easy one. However, customers are increasingly using alternatives to branches to do their banking. As a result, we are seeing a sustained fall in branch visits across the UK.
"This is reflected at the Southfields branch where there has been an eighteen per cent reduction in counter transactions in the two years to September 2019. In addition, over 90 per cent of our customers at the branch are also using different ways to bank.
"We want to ensure that everyday banking remains accessible for all our customers, so we will work with them to ensure they can continue to manage their money and receive financial expertise when required."

Barclays have also confirmed that the Earlsfield branch will close on the 4 November. A Barclays spokesperson said that there had been a ten per cent reduction in counter transactions in the two years to September 2019.
August 4, 2020