Can You Add One More Gift To Your List?
---
Learn to Love to Read has an Amazon Christmas Wish List of books for local kids to read
Learn to Love to Read partners with local primary schools to work with toddlers, primary school children and their parents. We aim to improve children's reading levels, build confidence, widen vocabulary and inspire a love of reading that will have a far-reaching and life-changing impact.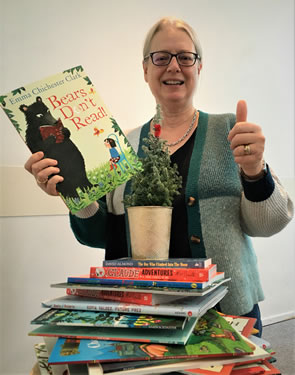 If as part of your Christmas festivities, you would like to gift us a book, we have started an Amazon Wish List. Our hope is to build a fabulous selection of material to promote discussion, comprehension and a love of reading in our one-to-one volunteer sessions. Since the list was set up, people have been amazingly generous, already donating 130 books! Huge thanks to all those who have supported us in this way.

If you would like to buy a book to inspire a child this Christmas you can find our list here. We love independent bookstores too, so if you would rather use the list as a guide and buy locally please do - our address is on our website.

And we are always looking for more volunteer readers - so look online if you would like to find out more about how to get involved.

Thank you and Merry Christmas!

Learn to Love to Read is a registered charity, number 1175288

Advertisement

December 18, 2019