Putney MP Joins Group To Keep Rail Businesses To Account
---
Becomes member of All Party Parliamentary Group for South Western Railway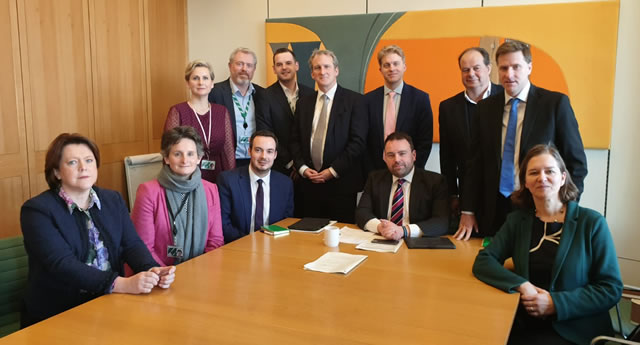 MPs in Westminster have taken a decisive step forward in holding rail businesses to account by establishing the first All Party Parliamentary Group (APPG) for the South Western Railway.

Fifteen MPs, including Fleur Anderson MP, have vowed to take a direct and decisive role in improving the train service for constituents across South London and the South West of England region.

The group will examine the entire railway business, including franchisees, and the role that the DfT, the network operator (Network Rail), other industry businesses and transport authorities play to deliver the train service on the railway that operates in and out of London Waterloo and through Putney. Scrutiny will extend to the geographical area from London Waterloo to Portsmouth, Weymouth, Exeter, Bristol and Reading, as well as the network and connecting lines within these points.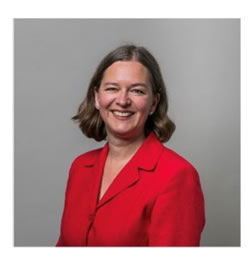 In a call to action on behalf of constituents, Fleur Anderson,vpictured above, said: "I know that many people suffer regularly as a result of the frequent delays on SWR trains. I have taken action to end this misery as soon as I was elected and know by joining with this new group of MPs we can push even more strongly for action. South Western Railway is failing commuters and their performance must improve. We expect reliable and punctual services and together with MPs I will also be looking at the future of the franchise."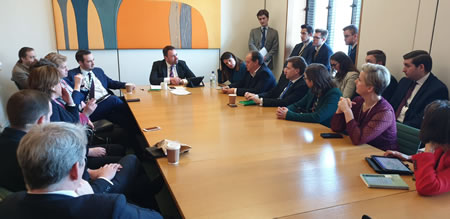 MPs South Western Railway APPG with chair Chris Loder MP
At the meeting in Westminster on 21 January, the group agreed five objectives for the group:

a. Capacity: Timetable, frequency, capacity, journey time, train and bus connections and service availability. Objective: adequate rail capacity that meets demand
b. Future: Investment, strategy, industry structure, Route Study, franchise sustainability, franchise mapping and infrastructure enhancements. Objective: future investment and organisation delivers the service that constituents require and expect
c. Passenger Service: Comfort, provision of information, accessibility, station services provision, WiFi provision, recompense, refreshments, quality of train refurbishment. Objective: passenger experience meets expectations
d. Performance: Operating Performance, service delivery, train service contingencies and resources. Objective: reliable and punctual train services delivered for passengers
e. Value: Taxpayer value for money, delivery of franchise obligations, Network Rail use of its Government funding. Objective: achieving value for money for passenger and taxpayer

January 23, 2020