Assembly Member Leonie Cooper Hosts City Hall Summit
---
Giving residents opportunity to voice their views on Brexit


Residents of Merton and Wandsworth were given the opportunity to have their say on Brexit at a meeting hosted at City Hall by Local London Assembly Member, Leonie Cooper AM, on Wednesday evening.

During the meeting, Ms Cooper AM was joined on a panel by London Member of European Parliament, Lucy Anderson MEP, and Francis Grove-White, Deputy Director of Open Britain.

The main focus of the discussion surrounded local concerns around the current state of the negotiation process, in the wake the release of the Government's UK-EU Future Relationship White Paper last month.

The growing anticipation of the prospects of a 'no deal' scenario, or the calling of a second referendum, was also high on the agenda.

Today, the Mayor of London has moved to bolster City Hall's contingency plan in the event of a 'no deal' outcome. He has also approached the London Resilience Forum to analyse the potential impacts of a hard Brexit on areas such as access to emergency care, medicines, energy and food supplies.

The Mayor has previously called for the United Kingdom to remain in the Single Market and has pushed the Government for stronger guarantees on the rights of EU citizens living in London after Brexit.

In Wandsworth, an overwhelming majority of 75% of voters backed remaining in the EU in the 2016 Referendum. Similarly, 63% of Merton's electorate opted to remain.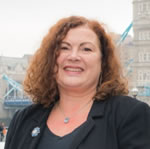 Local London Assembly Member, Leonie Cooper AM, pictured above, said: "With the Government's shambolic handling of the negotiations so far, and the looming prospect of a disastrous hard Brexit on the cards, it is vital that local people are given the opportunity to air their views and concerns.

"Needless to say, there is a huge amount at stake for our community, and the Government should resolutely refuse any scenario which could do damage to our local economy and infrastructure.

"It was clear from the discussions that took place that local residents have significant concerns about our future outside of the European Union, which has been shamefully left unclear by the Government for far too long. In stark contrast, the Mayor is standing up for Londoners, demanding greater protections for EU citizens, workers' rights and environmental regulations."



August 17, 2018