As the vast majority of us know, cleaning the home is often a challenging task. Leading a busy lifestyle in trying to juggle family life, work, and any other important duties can be overwhelming to even the most organised of us. As spring approaches, it's the traditional time of year to tackle those cleaning duties. With that in mind, consider overviewing the health of your home as you clean.
Keeping your home clean is a sign of good house health, all year long. A clean home will eliminate toxins and help to ward off pests. As you make a start on tidying, keep note of any major issues that need resolving, such as damp or paintwork. This will draw your attention to problems that need fixing quickly and those that require less immediate work.
Start with the easiest rooms first; that is those that require the least amount of cleaning. Begin by tidying any mess and then organise any belongings in cupboards or on shelves. Compile your belongings into three boxes; those that need to be thrown away, those that can be donated or sold and those you want to keep. One good general rule is to donate or throw anything that hasn't been used in at least a year.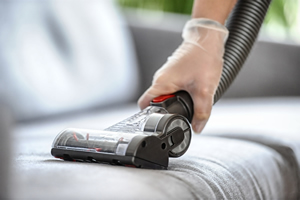 Once an area has been decluttered, it's time to clean! The best order to get your home sparkling is to dust, clean and vacuum. Don't forget to clean any curtains as these can gather a vast amount of dust. Thoroughly clean the inside of wardrobes and drawers as these tend to attract moths. For an extra deep clean, remove or replace lampshades and give your carpets a deep clean.
Hiring a professional cleaning service can take the stress and hard work out of a spring clean, making those exhausting tasks a thing of the past. A local cleaning service, such as Flower Maid is a highly efficient, eco-friendly business that will leave your home sparkling.
From a plan of action to emptying the kitchen cupboards, a professional clean will leave your home looking brand new; perfect for relatives coming to visit, or just to celebrate that warmer weather. For a deep clean, including cleaning kitchen appliances, descaling the bathroom, and cleaning all walls and windows, then a professional cleaning service is highly recommended.
If you prefer your spring clean to be a simple task, then don't forget to change your bedding, turn over your mattress to retain its shape and replace batteries in your smoke alarms. You might also want to consider cleaning any patio furniture or barbecue, ready for summer!
A spring clean is an investment for your home. You'll be able to relax easier and you won't have to worry about your home not being prepared for spontaneous guests. A cleaner home is a healthier home, so opt for a cleaning service if you don't want to face the hassle of household chores.
For your domestic cleaning needs, call Flower Maid at 020 7117 6217 or email contact@flowermaid.co.uk. Our services are fully insured , uniformed cleaners who are regularly supervised. We supply all equipment and eco-friendly products for each clean.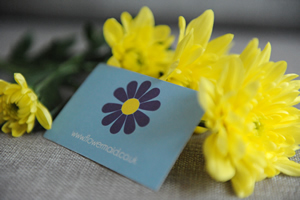 Advertisement