Celebrate Artichoke Fortnight 20th April - 2nd May
---
At Enoteca Turi, one of London's top Italian restaurants
The artichoke, cynara carduluncus was prized by the Greeks and Romans for its aphrodisiac properties, but it was thanks to the Arabs that al-kharshouf the modern species was selected and grown in Italy.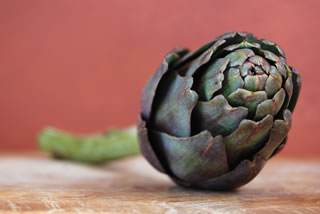 Italians are accustomed to eating many varieties of artichoke which feature seasonally in the cuisine across the regions: the romano from Lazio, the violetto from Puglia, or indeed the less well known spinoso artichoke from Sardinia, closely related to the wild thistle and renowned for having the best flavour of the family, prickly and therefore tricky to prepare.
Artichokes are rich in iron, helping digestion, strengthening the liver function and reducing cholesterol.
2 Courses £29.50 / 3 Courses £35.50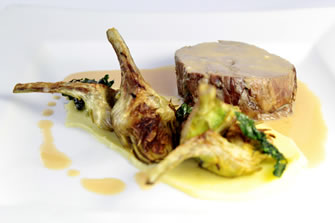 Deep fried artichoke filled with dry cod brandade, green beans,
datterino tomato coulis, basil pesto
Lightly smoked, homemade organic beef bresaola, raw artichoke,
Castelmagno cheese shavings
Cappelletti filled with vegetarian carbonara, artichoke trifolati and artichoke sauce
____________________
Strudel of artichoke and buffalo mozzarella with parmesan zabaione
Open lasagnetta with seared scallops, brill and artichoke, lemon and ginger sauce
Roast rabbit in potato strings braised with rosemary and garlic,
baby artichoke alla Romana and barba di frate
____________________
Orange and Cynar granita
Crunchy almond and hazelnut millefoglie with chocolate sorbet
Pastiera Napoletana – wheat and ricotta tart –
with fruit compote


Advertisment
April 17, 2015