Enoteca Turi Celebrates 25 Years In Putney
---
Enjoy their special anniversary tasting menu
This summer, Enoteca Turi are celebrating their 25th year in Putney with a Special Anniversary Tasting Menu of the most popular dishes created.
Each dish is matched with a suitable wine, some of which (Tignanello, Gravner Breg and Scaccomatto) are truly extraordinary.
The menu is available with or without wines. They look forward to seeing you over the summer
25th Anniversary Tasting Menu
Enjoy your favourites!!
£55.00 / £105.00 (including wine)

Available Monday - Saturday evenings
from 15th June to 15th August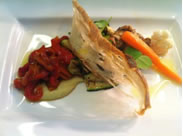 Antipasto Pugliese (created 1993)
Central to this dish is the warm, comforting fava bean puree, combined with summer vegetables grilled, marinated or pickled



Pappardelle with duck ragout (created 1990)
This pasta dish differentiated us in 1990 from most other Italian restaurants who were still serving Spaghetti Bolognese!!

Seared Scallops (created 1996)
Seared scallops - our take on the Puglian tradition of combining seafood and chick peas - with chilli and ginger dressing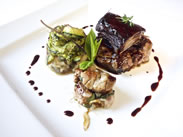 Lamb Saddle (created 2008)
Saddle of lamb, crisp belly and sweetbread is based on the idea of using all parts of the animal with different tastes and textures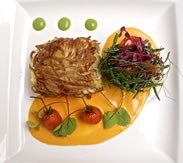 Roast Turbot (created 2015)
Summer turbot with crisp potato strings, fresh tomato coulis and a lovely samphire salad is the creation of our new chef Michele


Peach Trifle (created 2004 revisited 2015)
A simple dessert of peach with panna cotta, introduced in 2004, has now been revisited and embellished inspired by the Sherry Trifle.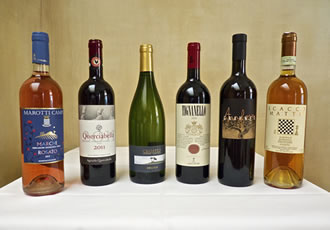 Advertisement
June 27, 2015