Anteacum, based in Chiswick and personally run by Carla Garibaldi, is proud to be able to turn your dream of a home in Italy into a reality by taking care of the whole process from finding a property to picking up the keys and beyond.
Twenty years experience in Italian planning regulations including environmental issues and construction and the widest knowledge of her own country, make Carla the best guide to choosing a location and property that really fulfills your expectations. A passion for good architecture with the eye of a designer is her key to selecting the best properties in a market where there is currently a lot on offer.
Negotiating in a foreign language is daunting. But as a native Italian, Carla can find the best on offer from Italian agents and private sellers alike, after discussing and establishing the details of what you really want. Later in the process, she has the facility to introduce you to recommended lawyers who will take care of the necessary legal process.

Refurbishing is sometimes what transforms a new house into a home and Carla can put you in touch with architects and builders whose proven competence will make that possible. On your behalf, she will keep in touch with all the professionals and tradesmen involved in this transition and ensure that you are constantly updated and aware of each step taken.
If it's simply redecoration that you need, it can also be directly managed by Anteacum. Additionally, it can deal with the bureaucracy involved in securing the utilities to your new home.

Carla: "My goal is to give you the opportunity to find something really special in a unique country and make the whole process smooth. I'm really happy to hear my clients say that Anteacum is a nice surprise for its capability of listening to its clients' expectations and turning them into reality through my highly professional and serious approach!"

Why buy in Italy?
Italy has something to do with a life's dream. It is the feeling of being welcomed by the country that drives people to choosing it. Fortunately, the estate market is still very low priced at the moment. The choice of properties on the market is really wide and there's space for negotiation. The fact that the cost of living is lower than in the UK should be taken into account too. But the financial aspect doesn't come first when you talk about Italy. You can say that it's the priceless side of life that makes people dream of a home there.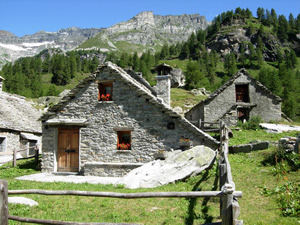 Why a consultant?
Even the most brilliant idea requires time and hard work to be put into practice. For instance, choosing the right area to look for a property is not easy and it has to be strictly connected to your expectations and to your lifestyle. Having somebody who has a deep knowledge of the country and is able to listen to your ideas is the key to success. Once the right area and then the right property have been found, the essential next steps continue to be handled by Anteacum.

Carla: "We first get in touch with a specialised lawyer ("notaio") to make sure that the documents about the property are regular, then organise the visit of a surveyor to the property and if these two steps are positive, we negotiate the final offer on your behalf. When that is completed, we can put you in touch with appropriate architects and reliable builders if you decide to refurbish your home. We are also happy to manage any redecoration for you. Ultimately, we are available until you spend your first holiday there or move in and longer if necessary. Making the whole process successful and smooth is the essence of Anteacum! My dream is to count my clients among my friends".

Where to buy in Italy?
The enchantment of Italy lies in the variety of its environments and landscapes that reflect the variety of people from the many historical and cultural backgrounds that inhabit them. The Alps are a perfect example. Italy is the only country that shares the whole Alpine Arch for a total length of 1,200 kms including the French speaking Valle d'Aosta and the German speaking South-Tyrol. Along such a long extension, not every place fits your lifestyle. It is the same along the coastline where nothing is more different from Liguria to stunning Sardinia or from Maremma to Romagna. The choice is with you and your dreams and expectations. Once those have been imagined, it is up to Anteacum to interpret them and make them a reality.
What about the current Estate market in Italy?
Even if there are signs of the beginning of a recovery, the Estate market is still struggling to move as fast as it did in the past and as a consequence, a lot of properties are on the market.

Carla: " This gives you the opportunity to choose what really suits you and to evaluate carefully every detail before making a decision. Nevertheless, I always say that buying in Italy mustn't be a pure investment decision as the Italian property market is nothing like the ever-changing one in London. 'Buy to live' is my refrain and that's why I always underline equally that buying the best property possible in the most suitable location is the right thing to do".

The scope of property available is vast. For example, the cost of a holiday chalet in the Alps begins at £100,000. However, a refurbished and running farm with "casale" and swimming pool in Tuscany starts at £2.4 million. So, as you can see, in Italy there's plenty of opportunity for every budget to fulfill every dream!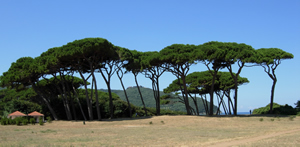 Advertisement