Firefighters tackle blaze after direct strike during thunderstorm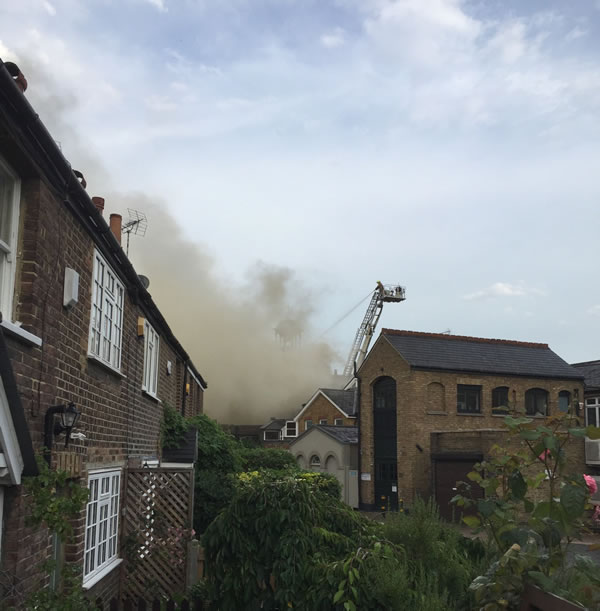 The Fire Stables pub in Wimbledon Village was set ablaze by a direct lightning strike during the storms this afternoon (July 25).
Firefighters from London Fire Brigade were on the scene promptly and were soon using a ladder to fight the blaze from above.
The picture above is from @lambjames who commented on Twitter just before 7pm: "It's getting worse, but the good old Fire Brigade have it under control".
The Fire Stables pub in Church Road is in the Village's former fire station and the blaze seemed to be centred on the old bell tower.
The District Line has been suspended, and there are reports of a fire at Wimbledon Park station.
More news to follow...
July 25, 2019