What's Going On In Colliers Wood?
---
Find out more on January 26
The annual 'What's going on in Colliers Wood' event, showcasing the activities organised by local community groups, takes place on Saturday January 26.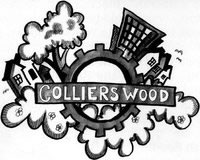 The event, funded by Merton Priory Homes, is free to community groups and visitors. It takes place in the Colliers Wood Community Centre from 11am-5pm.
At last year's event, more than 30 local community groups and hundreds of residents attended. Beau Fadahunsi from the Volunteer Centre Merton said: "It was a well organised event, engaging a wide and diverse spectrum of the community". Siobhain McDonagh MP said: "Well done! It brought together a wide range of groups and a diverse range of residents". And Councillor Nick Draper added:" The community that I work for, and with, benefited .... Colliers Wood is becoming an aspirational place to live!"

This year's event is expected to be even bigger and will provide an opportunity for all local groups to promote their activities, recruit new members, raise funds, perform on stage and showcase their upcoming events.
The following groups have been invited:
The Positive Network
Little League Football
Sustainable Merton

Greensleeves Morris Men
Deen City Farm
Chapter House

Merton Mind
South London Tamil Welfare Association
Christ Church
Merton Priory Homes
The Association of Filipino Families

The Colliers Wood Ukulele Orchestra

Ballroom dancing
The Rambling Group
The University of the Third Age

The Donald Hope Library
Merton Abbey Horticultural Society

The Johmard Centre
St. Joseph's Church

The Safer Neighbourhood Police Team
The Association of Polish Families
The South London Cultural and Arts Group

The Colliers Wood Pastorate of the QRBC.
The Badminton and Table-tennis Club
The Colliers Wood Chess Club.
Dance Express
The Greensleeves Morris Men
The Woodcraft Folk
Merton Vision
The Colour House Children's Theatre
BB's Blues Club
Merton Credit Union
The Community Centre Association
The Colliers Wood Residents Association
Tennis Coaching


Wimbledon Fire Brigade
January 16, 2013