Helping raise funds for the reopening of the theatre in Spring next year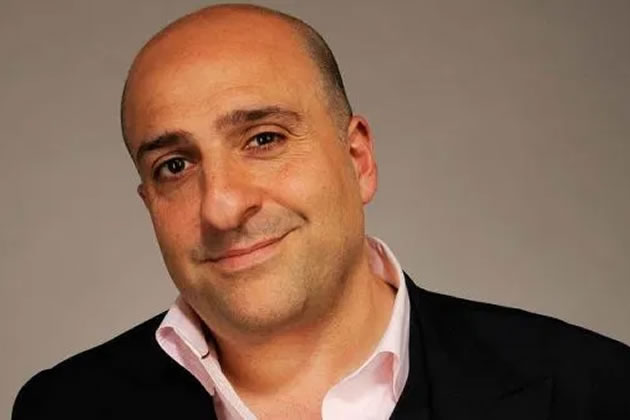 Omid Djalili
A free a night of comedy, creativity and surprises is on offer with the Polka Online Charity Quiz.
On Tuesday 22 December at 8pm the teams will be put through their paces by Polka Patrons Omid Djalili and Gyles Brandreth along with comedians Katherine Ryan Ed Gamble and other guest hosts including Jamael Westman (star of Hamilton), Chris Jarvis (Show Me Show Me, CBBies).
The event will be streamed live on Youtube, with opportunities to support the theatre's Unlock Polka Appeal, raising vital funds to enable Polka to complete the redevelopment and reopen for children and families in Spring 2021.
The quiz will be hosted on YouTube and will be free to join, however Polka is asking for a suggested donation of £25 per team, There will be opportunities to give throughout the night and prizes are in store for the winners
Polka are also hosting an 'Ultimate Christmas Present Auction, with prizes including Luxury Holidays in Tuscany and Cornwall, a Private Rehearsal with Kevin O'Hare, Director of the Royal Ballet and Christmas Activity kits: 'Polka's Compendium of Creativity' which includes games, treats and an exclusive story by Michael Rosen.
Polka is a registered charity and provides creative opportunities and support for families, teachers and children experiencing hardship. The organisation has been dealt a significant blow by the pandemic which hit during the theatre's first ever major redevelopment.
Work on the site of its new home has been significantly delayed and plans for reopening have been pushed back to next Spring, meaning the theatre will lose out on income from its winter shows.
Despite this, Polka is continuing its mission to encourage the creativity of children and has launched a digital platform full of creative resources for families and schools: Polka Online, a free Christmas show: A Christmas Carol will be available to everyone on its newsletter list : sign up here.
The theatre was recently featured on BBC Breakfast to discuss the wellbeing workshops being offered to local schools.

December 14, 2020